Covalent
Challenge
Covalent is a technology company that is solving the huge infrastructure problems inhibiting blockchain adoption. Their solution bridges the entrenched world of centralized databases with the new world of distributed blockchain technologies.
My task was making blockchain a very skeptical and difficult to understand topic to feel approachable and trust worthy. I also worked with them to make sure the longevity of the brand and flexibility to add additional products under CovalentHQ.
Timeline: 2 weeks
Approach
With CovalentHQ having no existing brand, I worked with the founders to understand the company and its goal. With Covalent being part of there name and relevance to their product it gave me a framework to work around.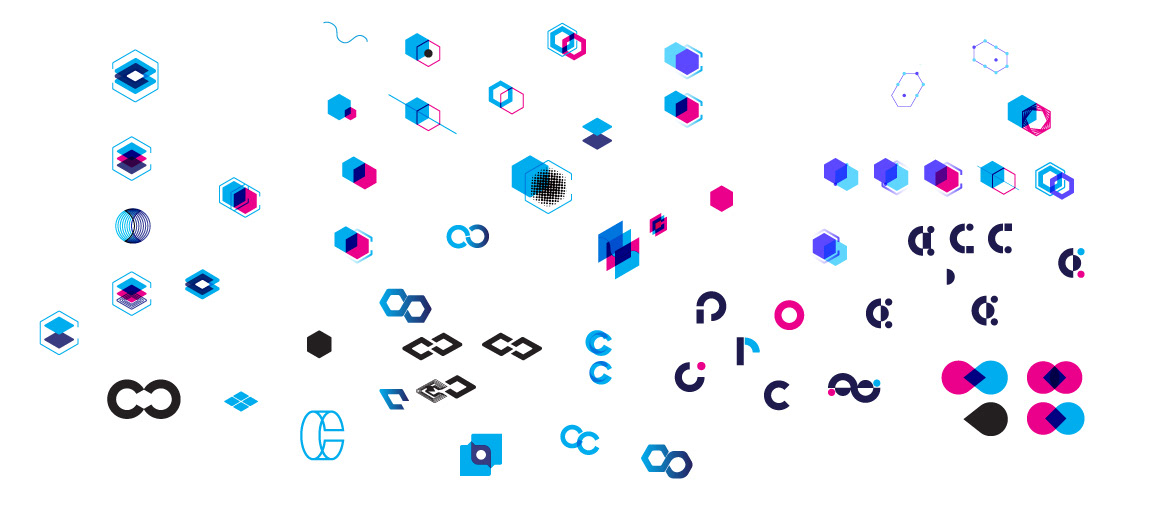 Logo Development
Concept #1
This concept is futurist and is geared towards the digital trend of blockchain. The
logo mark takes a more literal approach compared to concept two.
Concept #2
This logo mark can be dynamic, allowing it change shapes and transform. This
would represent data being visualized in many ways.